Your step-by-step guide to working with us:

Step 1
Initial Comprehensive Review of Your Project Scope
Our team engages with you, often onsite, to understand your project's specific challenges and opportunities.

Step 2
Single Point of Contact
We assign and maintain a single-point responsibility for every client. Our single point of contact relationship management focus, combined with the leading technology systems we incorporate, has proven to streamline commercial property transaction processes.

Step 3
Personalized Connection to World-Class Underwriters
We are an independent policy-issuing agent of First American/Fidelity Title Insurance Company, and you can rest assured that our expertise is only bolstered by the strength of an underwriter with over a century of industry experience in the DMV region.

Step 4
Streamline the Closing Process through Our Secure Portal
Our digital platform utilizes multifactor authentication, encryption technology, and state-of-the-art wire transfer verification. We also offer complete transparency and increased efficiency by providing you 24/7 access to critical information on any device. Manage multiple transactions in one place, have convenient access to closing process status, and know what tasks remain until final settlement.

Step 5
Coordinated Closing Dates
We consult with you and each of your buyers to schedule a day, time, and location for the signing of final closing documents. We have four convenient office locations available. Alternatively, if approved by their lender, we can conduct the final settlement via remote notary, or at their property. This flexibility results in less stressful closings and happier homebuyers.

Step 6
Record and Store all Documents
As legally required, certain key closing documents are recorded in the public land records of the county and/or city where the property is located. We also electronically store all closing documents on a secure server in the cloud, to afford you hassle-free access to your records as may become necessary in the future.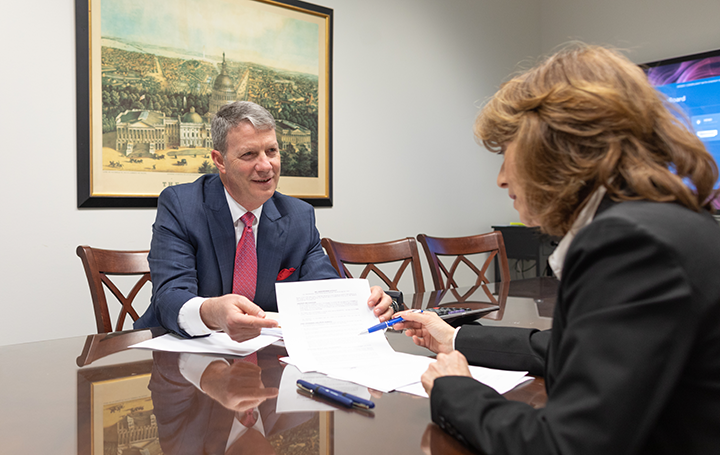 We Speak Your Language
We are confident you will agree that our expertise, experience and customer focus will only serve to enhance the outcome of your home building project or commercial transaction. Our team of title and settlement professionals provide solutions to assist you along the way, including 1031 tax-deferred exchange programs for investors, commercial property and construction loan escrow, cash draw monitoring programs and work completion verification.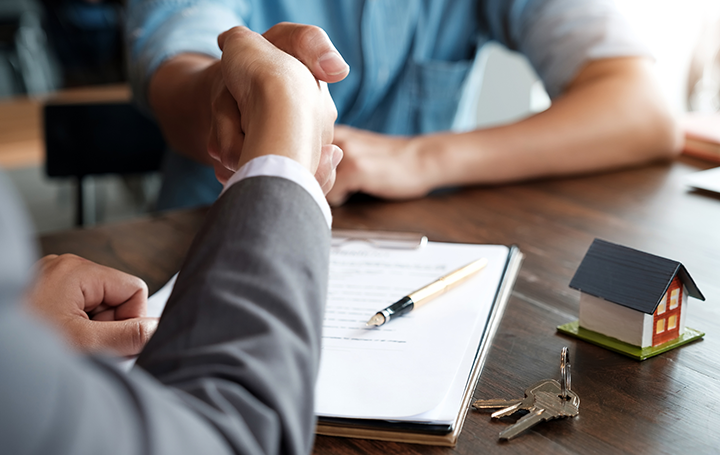 Local Expertise, National Underwriting
We constantly monitor and interpret the ever-changing legal real estate landscape in DC, Maryland and Virginia. We not only read the fine print, we fully understand its significance.
As an independent policy-issuing agent of First American/Fidelity Title Insurance Company, you can rest assured that we are backed by the strength of a national underwriter known for timely and creative solutions to the most complex transactions.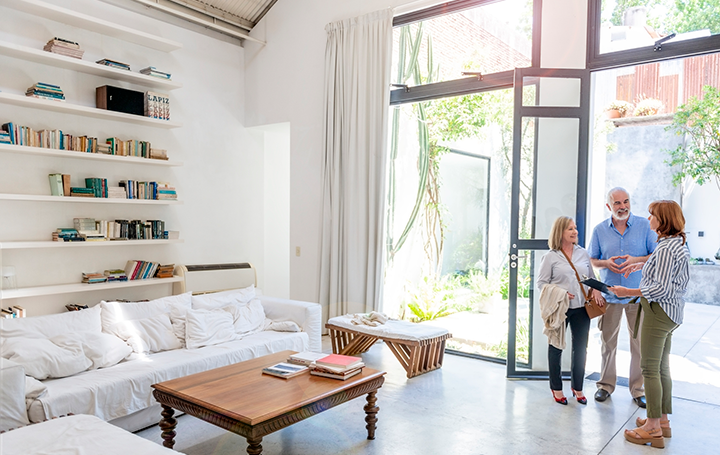 Don't Just Take Our Word for It
We work with several of the region's most highly recognized homebuilders and commercial investors and developers, including those listed below. We invite you to reach out and ask them if Counselor's Title has met their needs, and the needs of their clients. We look forward to helping you on your next project!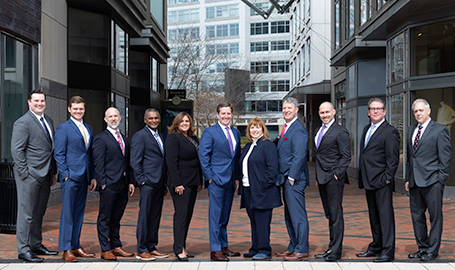 Meet Your New Neighbors
Counselors Title was founded in September 2007 by five real estate attorneys committed to take the mystique out of the purchase and sale of property in the DC Metro area. Our approach became personal, not corporate. Knowledgeable, not stuffy. Simply put, neighbors helping other neighbors.
Today you'll find our contact information in many of our clients' cell phones as their go to source for answering their toughest real estate questions. Morning, noon, or night.
So next time you're doing a real estate deal in Virginia, Maryland, or DC, put our 100 years of collective neighborly experience to work for you. We're ready to bring your title home.
Team up with Counselors Title Today

Real estate transactions can be complicated. We're here to make it simple and easy. Get in touch with our expert team today.