Your step-by-step guide to an on-time closing:

Step 1
You Sign a Real Estate Purchase Contract
After your real estate agent has helped you negotiate a fair price based on researching the home and community, they recommend us to you. This recommendation has been earned by our title team's combined 100 years of successful home settlement experience in DC, Virginia, and Maryland.

Step 2
We Open an Escrow Account
We start the closing process by opening an escrow account to hold your earnest money deposit and real estate contract. An escrow account protects you and the seller pursuant to the terms of the real estate contract, with funds distributed to the appropriate parties at closing.

Step 3
We Search and Examine the Title
While your real estate agent is arranging your home inspection, and your lender is executing a property appraisal, we perform an extensive title search of your property. Any issues found with the title are clarified and resolved so we can assure no one will contest your ownership once the home is yours. We then obtain title insurance to further protect you and the lender from any future claims.

Step 4
We Compile All Closing Documents
Your Counselor closer will prepare all documents required by the laws of Washington DC, Virginia, or Maryland and by your lender (if applicable). Plus, we'll prepare you with what to expect with a pre-settlement checklist and one-on-one discussion.

Step 5
We Coordinate the Closing Date
We consult with you to schedule a day, time, and location for the signing of final closing documents. We have four convenient office locations available. If approved by the lender, we can handle the signing of documents via mobile rotary or at your property.

Step 6
We Record and Store all Documents
All closing documents are recorded in the public records of the county and/or city where the home is located. This completes the final transfer of the title to the buyer. In addition, we store all documents electronically on a secure server in the cloud, so you can have access to them 24/7, 365 days a year.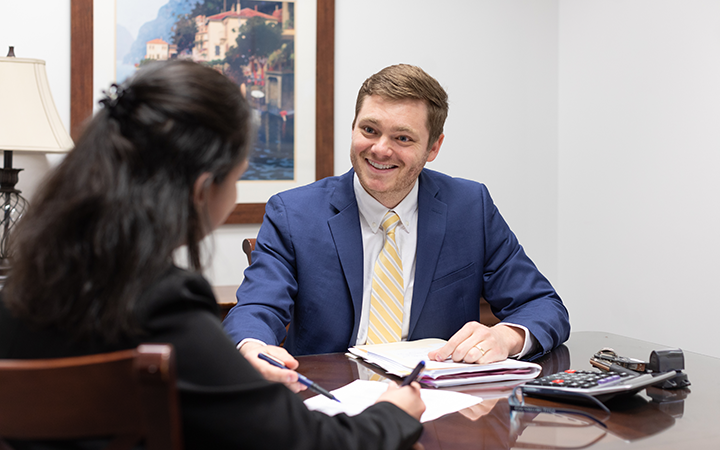 We Seek Out Reissue Discounts
As part of our title examination service, we find and apply any available reissue discounts to you at closing. Title insurance fees are regulated by law, but this extra work on our part can save up to 40% of your total title insurance costs. Your discounts will be credited at closing. We're also completely transparent with our upfront pricing and a straightforward fee structure.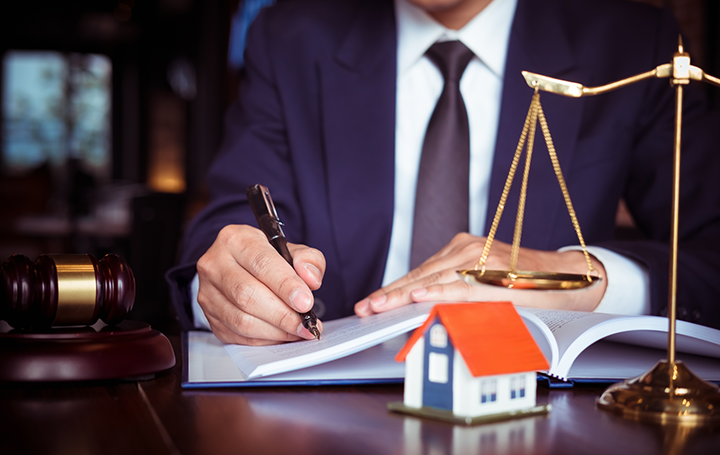 We Sweat the Legal Details
Keeping track of and interpreting the ever-changing legal real estate landscape in DC, Maryland and Virginia is all we do. We not only read the fine print we memorize it. That means we can help you navigate through the most challenging closes and explain in plain English how you are protected. Plus, we match your busy lifestyle by being available beyond the 9 to 5 workday to answer any questions you may have.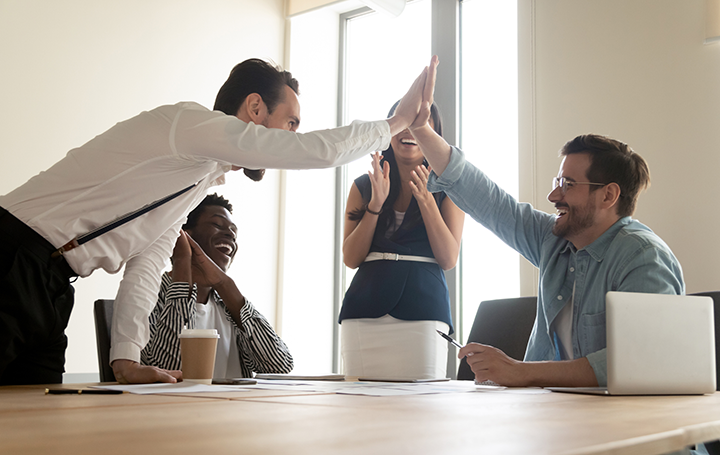 We Love to Celebrate
Two of the happiest days for you are contract signing and settlement day. We make these milestones memorable by celebrating them with you. After all, with your purchase you're now one of our neighbors! We'll share our favorite places to shop and play in your new community as we bring your title home!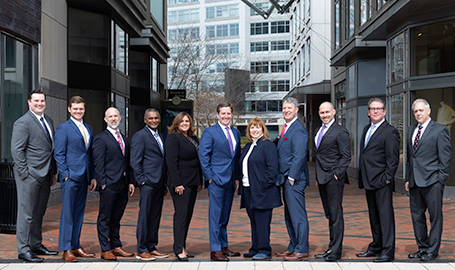 Meet Your New Neighbors
Counselors Title was founded in September 2007 by five real estate attorneys committed to take the mystique out of the purchase and sale of property in the DC Metro area. Our approach became personal, not corporate. Knowledgeable, not stuffy. Simply put, neighbors helping other neighbors.
Today you'll find our contact information in many of our clients' cell phones as their go to source for answering their toughest real estate questions. Morning, noon, or night.
So next time you're doing a real estate deal in Virginia, Maryland, or DC, put our 100 years of collective neighborly experience to work for you. We're ready to bring your title home.
Team up with Counselors Title today
Real estate transactions can be complicated. We're here to make it simple and easy. Get in touch with our expert team today.